CHEER PRACTICE SCHEDULE - MOVING FORWARD
COMPETITION CHEERLEADERS SIDELINE CHEERLEADERS (ALL SQUADS)
MONDAY 3:30 - 5:30 (beginning 8/17 - 4:00-6:00)
TUESDAY 3:30 - 4:30 (beginning 8/18 - 4:00=5:30)
WEDNESDAY 3:30 - 5:30 (beginning 8/17- 4:00-6:00)
Cheer Costs - 2020-2021 Season


LASSITER FACE MASKS AND GAITER FUNDRAISER
Lassiter Varsity Competition Cheer is selling Face masks and Gaiters. We are currently taking pre-orders until September 2nd. Please use the link below to order. You will need to calculate your total before hitting submit. Once you submit your order, you can then click the PayPal link to pay for your order.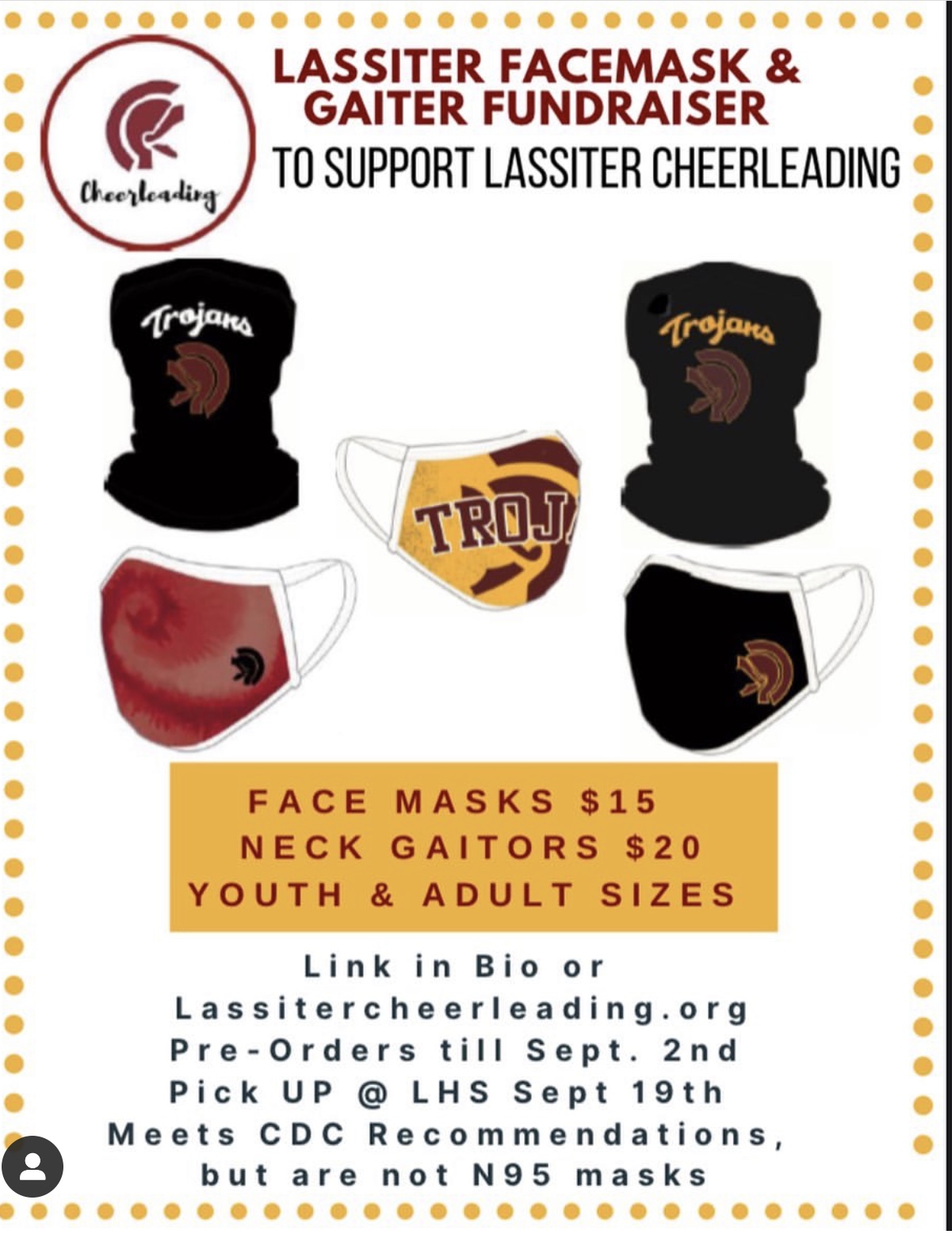 Picture Day for all Lassiter Football Cheerleaders:
Date: August 15th (This date has been verified and pictures will still happen on this day)
Time: 7:05 am
Camp Lassiter 2020:
Canceled - See you next year!